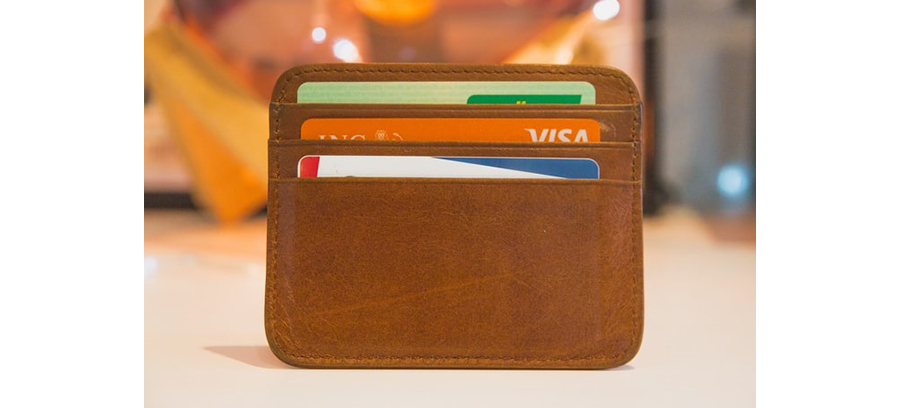 Getting a credit card is often seen as one of the final steps in becoming financially independent. After all, who doesn't want to show off that one special slot in their wallet with a shiny new card? At the same time, choosing to own a credit card is often seen as a scary move by many as it can put you in debt. The fact of the matter is that you have to make an informed decision before taking the big step. So we're here to lay out all the pros and cons of credit cards to help you decide if that piece of plastic is worth owning.
Pros of a credit card
1. Reward points and member perks
One of the key benefits of using credit cards is the rich rewards that come with picking the right one. With large discounts, cashback offers, access to airport lounges, and more, credit cards provide endless rewards which many consider to be the best credit card benefit. Many credit cards have a point system, where you gain points every time you use the card. Once you accumulate enough points, you can redeem it on products and websites. To best enjoy the perks of a credit card, you should choose one that has offers which match your interests. If you're a keen shopper, store credit cards would be of more interest to you. Whereas if you're a frequent flier, you're likely to benefit from an airline credit card.
2. More convenient than cash
Without cash on hand, credit cards are a more convenient option to make purchases. Not only that, but you can buy big-ticket items, like the latest smartphones of 2020 or furniture, and pay for them later when your salary comes in. A credit card is also a lot easier to carry compared to large amounts of cash. In the case of loss or theft, your money is as good as gone with cash, but with a credit card, you are never liable for any unauthorized charges made against your card. Thus, a credit card ensures that you can live worry-free. This can tilt the scale when you are evaluating the pros and cons of credit cards. 
3. Stable credit score
Using a credit card enables you to build a credible credit history for yourself.  Your credit score informs lenders how reliable and responsible you are with your finances, making it more or less likely for them to approve loans. With a good credit score, you are also more likely to get a loan at a fair interest rate, and it can also help you rent an apartment, or get a good insurance plan.
Cons of a credit card
1. It's unavailable to most people in India
In order to be eligible for a credit card, an applicant should first have a sufficient credit history. A credit history, or CIBIL score, tells banks how risky it will be to give you a credit card. For example, if you have paid all your credit bills in time and do not have a large amount of debt, your CIBIL score will be high and the bank is likely to approve you. If you don't have a credit history at all, then banks will be unable to make a background check on you. Because of this, you can be disqualified for a credit card. In fact, the numbers speak for themselves: in a country of 1.3 billion people, only 30 million have a credit card! 
This is the gap that ZestMoney aims to bridge. Since you don't require a credit score to become eligible for ZestMoney credit, it is much easier to make a purchase using ZestMoney credit rather than applying for a credit card.
2. The Problem of Hidden Fees/Details 
There are many small details that contribute to major credit card debt problems, and it all starts with the fine print. They say the devil is in the details, and this couldn't be truer in this case. When you choose to get a credit card, it's important that you read everything carefully. For example, if your grace period for payment changes without you knowing, you will be charged a late fee. You also need to carefully check the interest amount on EMI payments because you can often end up paying more than the actual price of the product. So if you are trying to save more money this year, credit cards might not be the best option. 
2. Overspending and extra charges
With a credit card a large credit limit in your hand, it can be easy to go overboard and make expensive impulsive purchases. This is one of the most common credit card problems that people face. When this happens, people are often unable to pay back their bill on time, which can result in a late fee and an even higher payment due. In this way, credit card debt can pile up and become out of control.  Credit cards also usually come with extra charges. Several banks may require you to pay an annual fee, which will make the cost of owning a credit card even higher.
3. Can ruin a credit score
While credit cards can help you build a good credit score, they can also cause your score to dip low. You can only build your score by making frequent purchases and making your payments on time. If you default on a payment, your score can drop as low as a 100 points sometimes. Once you have a low credit score, you will find it difficult to get approved for loans. 
4. It will take time to reap benefits
If you're venturing out to get a credit card for the first time, it's unlikely that you will qualify for the most valuable credit cards with the best membership perks immediately. It takes time to build a good credit history and score, which means banks will provide you with a basic plan to start off with. You'll have to see yourself through all the credit card problems with responsibility before you see the light of day to reap the benefits of using credit cards.
The final verdict
So is a credit card worth the risk? If you are unsure about your repayment capacity or how disciplined you are financially, then it might be best to stay away from a credit card. One of the biggest factors that make people get a credit card is so that they can buy products on EMI. These days, however, you don't need a credit card to avail EMI options. ZestMoney offers no-cost EMI on a number of platforms with no credit card or debit card required. All you need to do is complete your KYC process steps and you will be eligible for a credit limit. Since there's no down payment involved, it is easier to pay for purchases using ZestMoney than it is with a credit card. You also don't require a credit score to get approved, so you don't have to worry about a low credit score. 
The bottom line is that credit cards, while offering several attractive benefits, can be a risk. Make managing your money easy and hassle-free with ZestMoney and sign up for your credit limit today! You can avail your credit limit on over 3000 merchant partners including Flipkart, Makemytrip, Amazon and Myntra.
You may also be interested in :