List of basic Kitchen Appliances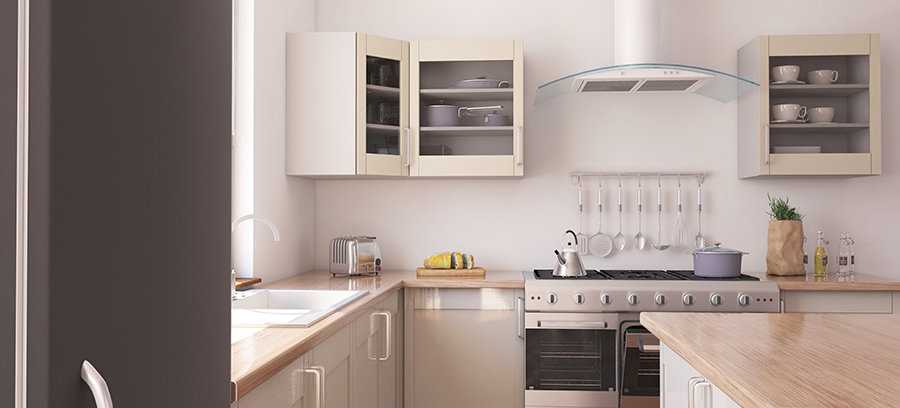 Home cooking is all about simple, tasty and healthy food brought from the kitchen to the dining table. But oftentimes, preparing the food can be time-consuming and tedious. With the right list of basic kitchen appliances and best home appliances, you can make cooking more enjoyable and a lot easier. These appliances can also motivate you to think of creative new recipes to delight your loved one. In addition to regular utensils and storage containers, you can buy modern appliances and kitchen appliances online that are an essential part of an Indian kitchen. With this list of basic kitchen appliances must-haves, cooking can easily become the favourite part of your day!
1. Food processor
For most home cooks, it's not the actual cooking that's time-consuming, but the prep work. Chopping a dozen ingredients before you can start cooking can be very tiring. This is where a food processor comes to your rescue. A food processor chops, purees, blends, makes doughs and batters in a matter of minutes. This is a definite must-have in every kitchen because it can easily cut your prepping time by half. Chopping onions, pureeing tomatoes and making dough never got simpler. This is one of the best home appliances because it can even encourage you to eat at home more and start saving money on takeout! The blades are razor-sharp, however, so keep children away from this device. 
This Philips Daily Food Mini Processor won't take up too much space on your countertop and is perfect for everyday cooking. Make sure you add this to your essential home appliances list!
Philips Daily Food Processor Price: Rs. 4,390* on Amazon
ZestMoney EMI: Rs. 487* over 9 months 
2. Microwave
A microwave is an essential appliance to have in a kitchen electronic items list. From reheating dishes to baking cakes, microwaves have become a regular on the basic list of kitchen appliances. If you are always in a hurry, microwaves can be your new best friend. They can boil vegetables, steam them and reheat leftovers in a matter of minutes. If you're in the mood to get creative, you can experiment with microwave recipes to make cakes, bread and more. The possibilities are endless!
This IFB Solo Microwave Oven available on Flipkart is compact, but powerful! It's also one of the top-rated home appliances online on Flipkart.
IFB Solo Microwave Oven Price: Rs. 5,990* on Flipkart
ZestMoney EMI: Rs. 665* over 9 months
3. Dishwasher
Nobody wants to do the dishes, after a long and tiring day at work. Hence, a dishwasher is a fantastic option for every household. They are built to clean and sanitize your dishes and dry them off, ready for your next cooking session. With features such as delayed start, economy wash, half load wash and sanitize, a dishwasher will help you clean your dishes more thoroughly while using less water. A dishwasher can be expensive, depending upon the brand you choose. However, there are many no-cost EMI options which can help you pay for this appliance in affordable monthly installments. 
The Bosch Pre-Activated Dishwasher available at Croma is one of the best in the market and is also one of the most affordable.
Bosch Dishwasher Price: Rs. 36,290* on Croma
ZestMoney EMI: Rs. 4,032* over 9 months
4. Hand blender 
A hand mixer is one of the must have kitchen appliances for home chefs, as it has several uses. It can be used to beat, stir, and whisk liquids and batters in a single bowl. It's as easy as immersing the head of the hand blender completely into the batter and pressing on, until your blending is complete. There are two types, manual or electric to suit your cooking needs. If you love soups and want to make more of them at home, then a hand blender is absolutely essential. It must be part of your list of basic kitchen appliances! 
The Philips Daily Collection Hand Blender on Amazon is a great budget buy to add to your electronic items for kitchen list. As Philips is one of the most reliable brands on the market, you can be sure to get many good years out of this gadget.
Philips Daily Hand Blender Price: Rs. 1,413* on Amazon
ZestMoney EMI: Rs. 157* over 9 months 
5. Pressure cooker 
Is there any piece of kitchen equipment that is more synonymous with an Indian kitchen than a pressure cooker? Most of us have woken up in the mornings to the sound of the pressure cooking whistle blowing in the kitchen. Once you master this device, Indian cooking becomes easy and quick. All you have to do is throw everything into the pressure cooker and let it do its job! Dals, rice and curries can be ready in less than half an hour when you cook them in a pressure cooker. It is very important to find a pressure cooker among kitchen appliances top brands, as quality is everything. 

This Butterfly Pressure Cooker Combo available on Flipkart comes in variations of 2L, 3L and 5L so you will have the perfect size for any dish you want to cook. If your pressure cooker is becoming heavy on your budget, you can purchase your home appliances on EMI without credit card with ZestMoney!
Butterfly Pressure Cooker Price: Rs. 1,889* on Flipkart
ZestMoney EMI: Rs. 209* over 9 months
6. Mixer Grinder
Every person who makes Indian food regularly, will know the worth of a good mixer grinder. It does the mixing, grinding and juicing and that's why it appears on our list of basic kitchen appliances. You can make your own spice blends using the smallest jar, grind chutneys and sauces in the medium jar, and make fresh juices, dosa and idly batter in the tall jar. Due to its multi-purpose functioning it is a must have electronic item for the kitchen.
This Usha Juicer Mixer Grinder available on Croma is your perfect companion to blend juices, grind batter and mix chutneys.
Usha Mixer Griner Price: Rs. 3,030* on Croma
ZestMoney EMI: Rs. 336* over 9 months
7. Electric Kettle
If you can't start your day without a hot cup of chai or coffee, then this is one of the best kitchen appliances to add to your home. An electric kettle can heat water to any temperature you like much faster than a stove can. It also insulates the heat, so you can have hot water any time you need it. Apart from tea and coffee, a kettle is a multi-purpose must have kitchen appliance which can also be used to make soups, noodles, boil pasta and more!

This Morphy Richards Electric Kettle available on Amazon will make a sleek and stylish addition to your kitchen!
Morphy Richards Electric Kettle Price: Rs. 2,849* on Amazon
ZestMoney EMI: Rs. 316* over 9 months
8. Rice cooker
Whether it's an aromatic and delicious biryani or just fluffy steamed rice that is the perfect accompaniment to any dish, rice is the foundation of an Indian meal.  If you want to make restaurant-quality pulaos and biryanis, it can be difficult to do so using a pressure cooker or stove top. As many home cooks might know, the rice can easily become a mushy mess when you cook it this way. This is why a rice cooker is such an important electronic item for the kitchen. No matter what rice dish you plan on making, a rice cooker will ensure that it's cooked to perfection every single time! Its one of the best home appliances for every Indian kitchen! 
This Panasonic Rice Cooker available on Flipkart has a no-cost EMI** option, so you can pay for your kitchen appliances on EMI with ease!
Panasonic Ricer Cooker Price: Rs. 3,595* on Flipkart
ZestMoney EMI: Rs. 399* over 9 months
Here is the list of kitchen appliances to help make your decision easier.
LIST OF Kitchen Appliances
Food processor
Philips Daily Food Mini Processor
Microwave
IFB Solo Microwave Oven
Dishwasher
Bosch Pre-Activated Dishwasher
Hand blender
Philips Daily Collection Hand Blender
Pressure cooker
Butterfly Pressure Cooker Combo
Mixer Grinder
Usha Juicer Mixer Grinder
Electric Kettle
Morphy Richards Electric Kettle
Rice cooker
Panasonic Rice Cooker
With this list of basic kitchen appliances, you will be all set to whip up a feast fit for a king! If you're moving into a new home, this list of kitchen appliances for new house is an absolute must to elevate your kitchen and have en enjoyable culinary experience. 
While this list of kitchen appliances can seem tempting, their price tag can make you think twice before purchasing them. With ZestMoney's no-cost EMI, you won't have to worry about the price anymore! All you need to do is sign up with ZestMoney and submit your KYC documents to get a credit limit. This credit can then be used with over 3000 merchant partners including Amazon, Flipkart, and Croma.
So, update your home appliances list with these must-have kitchen appliances and have a gastronimique expérience with friends and family! 
You may also be interested in :