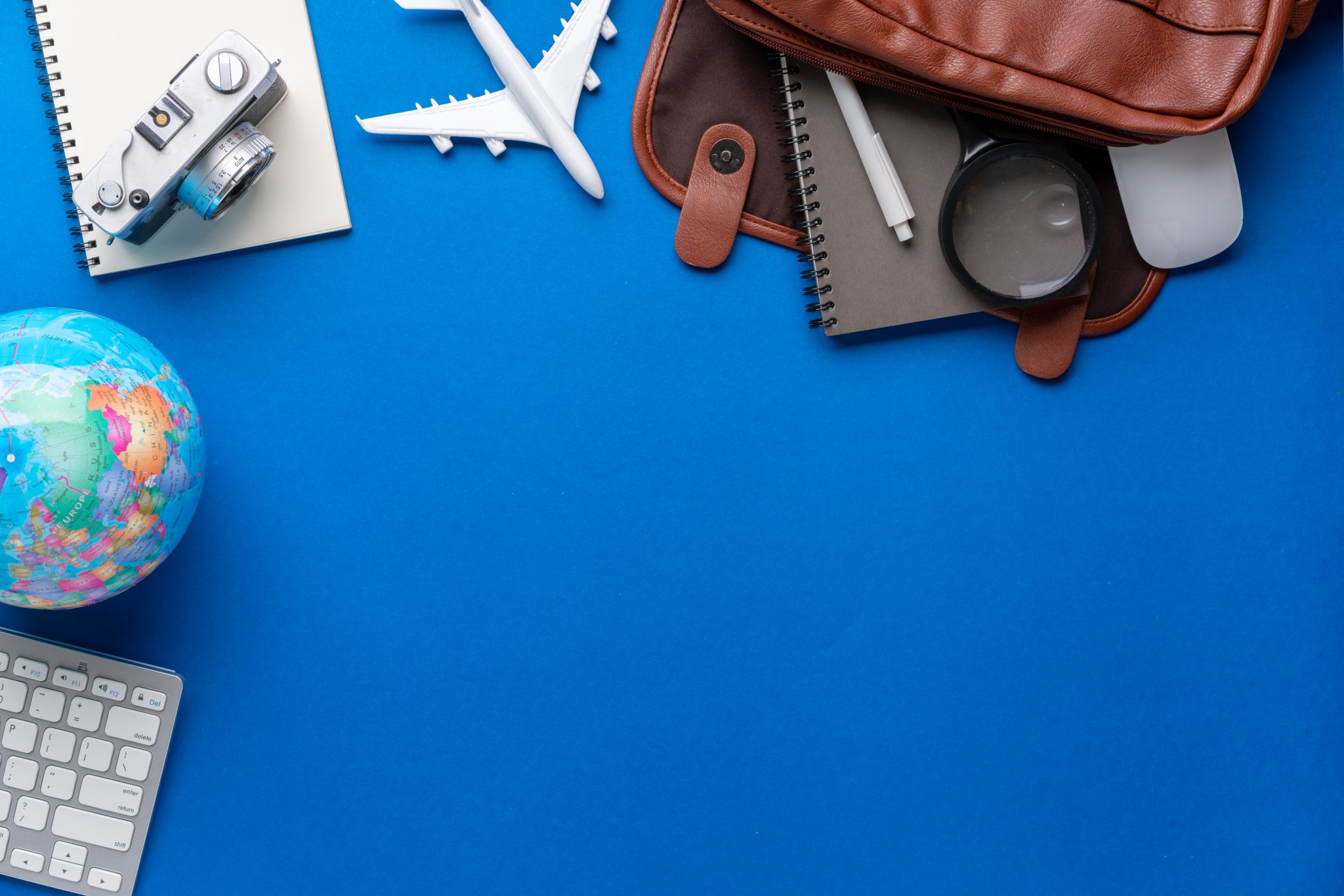 Pay in easy EMI for
on MMT
Book Now Pay Later | Pay in easy EMIs  | T&C Apply*
Keeping your travel plans waiting for too long?
ZestMoney is here to help!
3-12 months EMI plan
Choose your convenient repayment term from our wide range of EMI plans
Seamless repayments
Once you setup NACH or SI, we'll automatically collect your EMIs
No pre-closure fee
You can close your EMI without having to pay any additional fees
New to ZestMoney?
Here's how to pay in EMI on MakeMyTrip
Signup for ZestMoney credit limit

Signing up for a ZestMoney credit limit is very simple. Just verify your mobile number and you're good to go!

Activate your credit limit

Complete your profile, submit the required KYC documents and set up your repayment to activate your credit limit.

Pay with ZestMoney EMI during checkout

Once you have finalised your booking, proceed to checkout and select ZestMoney EMI at the bottom of the EMI section as your payment method. Complete your payment using ZestMoney EMI, as made available to you by our lending partners.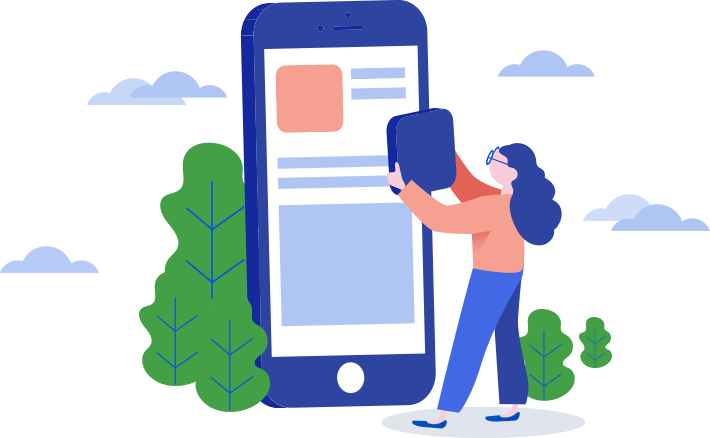 WHAT DO YOU GET?
The customer will be able to avail 3-month EMI option on an eligible booking done via ZestMoney, and will be refunded the interest charged.
For eligible bookings on which the relevant coupon code is applied, the customer will receive instant discount as per the details mentioned in the table above.
HOW DO YOU GET IT?
The offer is valid only for existing ZestMoney customers with active, available credit limit.
To receive the instant discount, the customer needs to apply coupon code in the E-coupon field as per the details mentioned in the table above and make the payment via ZestMoney (choose ZestMoney under EMI at checkout).
Maximum transaction value for ZestMoney as a paymode is 1.5 lacs.
On the three month EMI, the customer will be refunded the interest charged on each instalment within 3 working days of paying each instalment.
Customer needs to pay using EMI option available on Zestmoney on MakeMyTrip.
The offer is valid for bookings made on MakeMyTrip's website, Mobile site, Android & iOS App.
The Instant Discount is applicable for two bookings per week per category during the offer period.
Instant Discount will be calculated on Loan booking amount exclusive of convenience fee, Insurance, Zero Cancellation Protection & Ancillaries fee.
Offer is not valid on "Multi-City Domestic Flights" made through the "Multi-City" tab on MakeMyTrip website.
For hotels, discount is to be calculated on property basic price (pre-tax price).
Offer is valid on select hotels.
Hotels offer is not applicable if the property is booked using the pay-at-hotel or Book Now Pay Later option.
For holidays, Instant discount is calculated on base fare (excluding ancillaries, insurance, convenience fees).
Offer is valid on select hotels and holiday packages.
For Holidays, MakeMyTrip sponsored partial payment option shall not be available under this offer.
Offer cannot be clubbed with any deal code running on MakeMyTrip
The offer is valid on all days (except Thursday & Friday) from 1st April to 30th April 2022 between 0000 Hrs and 2359 Hrs
The offer is not applicable on payments made directly at the hotel or through PayPal, MMT Gift Card, My Wallet, Cash on Delivery (COD) and net banking.
This offer is not applicable on payments made through MakeMyTrip Wallet – Reward Bonus amount
WHAT ELSE DO YOU NEED TO KNOW?
To pay via ZestMoney, select EMI as mode of payment at checkout, scroll through the list and choose ZestMoney.
Offer is valid only on Ex-India flights i.e. Flights departing from any Indian airport.
Offer is NOT applicable on NR, Corporate and Commercial cards.
Offer is NOT applicable on part payment transactions.
Offer is NOT applicable on transaction made partially or completely using Gift Cards
In case there is more than one offer available simultaneously from Zestmoney, no two offers can be combined by the customer.
This Offer is NOT applicable on transactions made through Internet Banking.
Offer is not applicable on payments made through My Wallet (MakeMyTrip Wallet – bonus amount), 3rd party wallets, COD, Pay Pal.
STEPS TO REDEEM HOLIDAY OFFER:
To avail the offer, download MakeMyTrip Android or iOS app and then login/register to create your account. Select 'Holiday Packages' on the home screen. Alternatively, open https://www.makemytrip.com/ on desktop or mobile browser & select 'Holiday Packages'.
Select "From City/Departure city" and "Destination" and press "Search"
Select the Holiday Package of your choice & click on 'Book Now' tab the bottom.
On the Apply Coupon section, click on 'View More Coupons' and apply the new coupon code shared. In case of Instant discount, the discount is applied on the Total Base Cost.
Enter your details under Contact Information and confirm the total amount to be paid by clicking on 'Continue' tab. Make the payment and complete your booking.
The offer can be redeemed offline through Makemytrip Holiday Experts by dropping a query or initiating a chat on www.makemytrip.com or visiting our retail outlets
CONDITIONS IN CASE OF CANCELLATION:
Any cancellations are valid only if made within 30 days of purchase date. Beyond 30-day period, the cancellation will be rejected by MakeMyTrip for purchases made through ZestMoney.
In case of cancellation of an order, the refunded amount will be deducted from loan amount and any cancellation charges/fees that are still valid will continue to be part of ZestMoney loan to be paid back in EMIs as per agreement.
In case of partial cancellation (one or more of multiple items in order are cancelled), if the value of the remaining order falls below minimum eligible limit of Rs. 3,000/-, the cancellation will not be allowed.
TERMS & CONDITIONS:
If the Cardholder doesn't receive the cashback, he/she can claim for the same within 3 months from the booking date. In the event the Cardholder fails to do so, he/she will not be eligible for any cashback
MakeMyTrip reserves the right, at any time, without prior notice and liability and without assigning any reason whatsoever, to add/alter/modify/change or vary all of these terms and conditions or to replace, wholly or in part, this offer by another offer, whether similar to this Offer or not, or to extend or withdraw it altogether
For any card related claims, the customer shall approach the Bank and MakeMyTrip shall not entertain any such claims
MakeMyTrip is the sole authority for interpretation of these terms
MakeMyTrip shall not be liable for any loss or damage arising due to force majeure event
Customers, who are Travel Agents by occupation, are barred from making bookings for their customers and MakeMyTrip reserves the right to deny the Offer against such bookings and to cancel such bookings. For such cases, MakeMyTrip will not refund the booking amount
In no event the entire liability of MakeMyTrip under this offer shall exceed the amount of promotional discount under this offer
MakeMyTrip shall not be liable to for any indirect, punitive, special, incidental or consequential damages arising out of or in connection with the offer
Disputes, if any, arising out of or in connection with this offer shall be subject to the exclusive jurisdiction of the competent courts in Delhi
User Agreement and Privacy Policy at MakeMyTrip website shall apply
You're the centre of our universe!
"

ZestMoney is one of the most useful and fast approval apps out there, it's

 smooth and quick. and

I give them a six-star rating if I could.

"

Gopal Vico

"This is a great platform to pay your useful product's shopping expenses in easy EMIs. I used ZestMoney facility many times for shopping and found it very useful and very easy to use. Overall awesome experience. "

Madan Pal

"

Amazingly fast response and approval. ZestMoney has helped me a lot when I needed financial help. I bought air tickets. You guys are the best. Thank you ZestMoney.

"

Vikas Khude

"

I'm 200% sure that in future ZestMoney is leading brand for helping your economy needs. I got my loan in just 3 clicks and bought my desired purchase from MakeMyTrip. Thank you ZestMoney for helping me.

"

Mandip Singh Rupana

"

I booked a vacation on MMT it was just fast, easy, convenient, secure and no hidden charges. I am from a small village in Assam & I don't have a credit card. We don't have merchants offering services on EMI. ZestMoney solved my problem. Thank you ZestMoney.

"

Gibbs Khungur
"

Awesome!

You are getting service here which you cannot get in the bank if you have no credit history. I will be your customer for life even if I move up beyond the need o

n serious, I am sincerely grateful for this privilege! 

"

Huveto Khamo

"I have been a user of ZestMoney for the last two years. Through this period I have taken 8 ZestMoney loans without any hassles & Fast, now I do not need a credit card to do any shopping. Thank you! You have fulfilled all my needs."

Ritesh Rai

"Genuine, Quick online verification and process, Sanction within no time. I like this, it's very reliable and immediate processing and sanction. No additional charges and processing charges. Quick disbursement and hassle-free. Really, it is excellent."

Ravindraprasad Pelluru

"Very simple documents. Their word of commitment is very strong. They really trust customers. All my small dreams have come true because of ZestMoney. Love you ZestMoney."

Praveen Pal

"ZestMoney is wonderful platform for everybody you can also easily process to help us with our dreams and in our requirements, I will pay faithfully for ZestMoney."

Amit Verma
FAQs on EMI on MakeMyTrip
1. How can I book a flight or holiday on MakeMyTrip using ZestMoney?
Create your account with ZestMoney and fill out your KYC details to activate your credit limit online. To book holidays on EMI or flight tickets on EMI on MakeMyTrip, simply select the EMI option on MakeMyTrip as your method of payment. Select ZestMoney EMI and login with your credentials to complete your payment using your ZestMoney credit limit, as made available to you by our lending partners.
2. What is the benefit of using ZestMoney EMI?
With ZestMoney EMI you can avail of a number of benefits. There is zero down payment, Pay in easy EMIs. Additionally, you do not require a debit card, credit card, or credit score to complete your purchase, and the process is completely online. With multiple cashback offers to avail, you can shop from multiple categories including electronics, travel, and furniture with over 3000 merchant partners who accept ZestMoney.
5. What can I buy on MakeMyTrip using ZestMoney EMI?
7. How much down payment do I need to pay?
When you pay with ZestMoney you don't need to make any down payment upfront.
8. How long does it take to get my EMI approved?
As soon as you complete the KYC process and the submitted documents are verified by our lending partner, they will then approve your loan and your credit limit will be activated for your use.
9. Where can I use ZestMoney EMI apart from MakeMyTrip?
With partnerships spanning across various categories with over 3000 brands, you can use ZestMoney EMI to buy clothes on Myntra, electronics and furniture on Amazon and Flipkart, holidays on Yatra, and a lot more. You can also make purchases from our offline partners, like Croma and Lifestyle to name a few. Check out our complete list of merchant partners to find out where you can use your ZestMoney credit limit.
11. How can I know more about ZestMoney?
If you have any other questions on how to use ZestMoney EMI, visit our help page to know more. 
Enjoy the convenience of EMIs across a wide range of merchants!