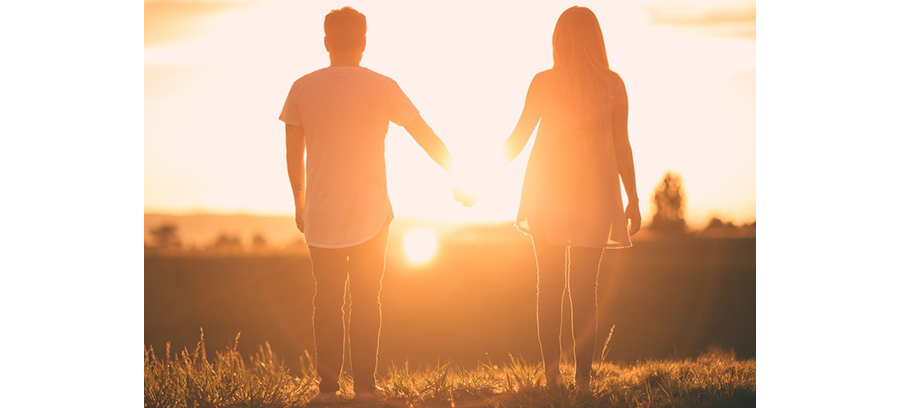 Everything is a thousand times more magical when you're in love! And nowhere is this more true than when you're travelling with your loved one to some of the best honeymoon spots in India. A honeymoon is a perfect trip to bond with your spouse, stroll through an unfamiliar city, have deep meaningful, late night conversations, and cement your special relationship. And while this can be done in the comfort of your own city, there's nothing like being in an unknown city, among unknown people – just you two in your own little world.
Choosing the right honeymoon destination is very important as it needs to reflect both your personalities and interests. While a honeymoon abroad has started to become the norm, there are so many incredible romantic getaways in India!. Here is a complete list of the best honeymoon spots in India for you to begin this special chapter of your life, the right way.
1. Andaman and Nicobar islands
With palm trees, white sands, sparkling turquoise blue water and beautiful coral reefs, the Andamans is one of the best couple honeymoon destinations in India. There are so many fun things to do here that you're sure to have a wonderful time no matter where your interests lie. If you're the adventurous kind, there are fun sports like snorkeling, scuba diving, parasailing and trekking. If you're a nature and animal lover, prepare to swim with elephants, watch dolphins dance and walk through fascinating limestone caves. If you do choose to go to Andaman, make sure to visit the beach at Havelock Island on a moonless night to witness bioluminescence. Late night walks on the beach with your other half with tiny stars and galaxies at your feet? Yes, please! Flight tickets to Anadaman can be slightly expensive, but there are a number of ways to find cheap flight tickets online.
'Barefoot at Havelock' and 'Seashell Havelock' are listed as some of the best resorts in India for honeymoon.
2. Khajjiar
Khajjiar is a hill station in Himachal Pradesh and is one of the 160 locations in the world that bear topographical similarities with Switzerland. What better honeymoon spot than India's very own Switzerland? The place is home to mesmerizing views, quaint villages, breathtaking lakes and innumerable picturesque trek routes. Be sure to shop at the local handicrafts center to buy adorable souvenirs that will remind you of your romantic getaway for years to come. 
3. Coorg
Picture a cold, dewy morning amidst towering mountains hiding behind a soft mist– that's Coorg for you! Coorg is an absolutely gorgeous hill station in Karnataka and is also one of the best couple honeymoon destinations in India. Get playful and close with your new spouse through remarkable experiences like bathing elephants at the Dubare Elephant camp. You can also splash around and pose for a romantic picture at Abbey falls, which is one of the best places to visit in Coorg. If that doesn't interest you, there's quad biking, river rafting and jeep safaris too! 
The Windflower Resort & Spa in Coorg is even one of the best resorts in India for honeymoons.
4. Lakshadweep
This is one of the best couple honeymoon destinations in India if you and your partner love the beach. Lakshadweep will make you forget the Maldives! Literally meaning a "hundred thousand islands", Lakshadweep has one of the most beautiful and exotic islands. Go fishing, take a sunbath, become a marine observer or just sit back and enjoy the blue lagoons. One of the best parts about Lakshadweep is that it is still relatively less travelled to. This means that you and your partner can get away from the noisy crowds and savour quiet moments within your own cocoon.
5. Goa
Can any list of the best honeymoon spots in India not include Goa? India's party haven is not just perfect for youngsters but is also one of the top ten honeymoon places in India. Indulge in fun water sports and visit the country's most magnificent churches during the day, and immerse yourself in the thriving party scene during the night Tiki lights, glorious food, cold beer and romantic sweet nothings whispered in your ear while you watch the sun set are the perfect ingredients for a wonderful honeymoon. 
Head to Park Hyatt Resort and Spa in Goa, rated one of the many best resorts in India for honeymoons, and make wonderful memories with your new partner.
6. Jaisalmer
Also known as 'The Golden City', Jaisalmer is a stunning city in Rajasthan. As the nickname suggests, the city is full of ancient, royal forts and monuments. This city is a dream come true for every history buff as there is a new story to learn around every corner! Learn the city's historic tragedies and feel like royalty as you walk through palaces and havelis. Some of the places you absolutely have to visit are Jaisalmer Fort, Nathmal Ji ki Haveli, Gadisar Lake, Kuldhara and Vyas Chhatri, though there's still a lot more you can do. Log on to ZestMoney and plan your romantic getaway now!
7. Leh and Ladakh:
If you're looking for a cosy honeymoon spot where you can snuggle with your partner and forget the rest of the world, Leh and Ladakh should be at the top of your list. Leh and Ladakh are without doubt, the best honeymoon spots in India thanks to their breathtaking landscapes and divine lakes. Experience thrilling treks, drive to the highest civilian road, witness Tibetan cultures and at night, stargaze at the million stars that light up the sky. It is one of the safest places to travel to within India, which is one of the reasons why it is also a popular destination for women solo trips.  Head to Leh and Ladakh for your upcoming honeymoon but we have to warn you, you're going to cry when it's time to leave.
8. Lonavala and Khandala:
Lonavala and Khandala are two hill stations very close to each other in the Western Ghat mountains of Maharashtra. Another scenic marvel, these places are one of the most famous couple honeymoon destinations in India.They are well known for their greenery and serenity so you can be assured of a beautiful honeymoon trip.If you also want an offbeat adventure during your honeymoon, you can head to Imagica – a world class entertainment park. Talk about the whole package!
9. Alappuzha 
Alappuzha, formerly known as Alleppey, is the hub of Kerala's backwaters. This region has countless waterways cutting through the land, giving it the nickname, 'Venice of India'. If you're on the lookout for romantic getaways in India, it doesn't get better than this. Famously known for its houseboats, bird sanctuary and the annual Nehru trophy boat race, Alappuzha is one of South India's top ten honeymoon places. It's a perfect tropical escapade for you and your significant other. Enjoy traditional couple massages, devour regional seafood dishes and stay at quaint little cottages for an experience of a lifetime!
These romantic getaways in India prove that you don't have to travel out of the country to enjoy a new experience. Your honeymoon is a once-in-a-lifetime experience and you shouldn't have to cut corners to make it unforgettable. With ZestMoney, you can pay for your entire honeymoon in affordable monthly installments! Sign up to unlock your ZestMoney credit limit and redeem it on top holiday booking platforms like Makemytrip, Yatra, HappyEasyGo and Pickyourtrail. Get started now and book from the best couple honeymoon destinations in India!
You may also be interested in :