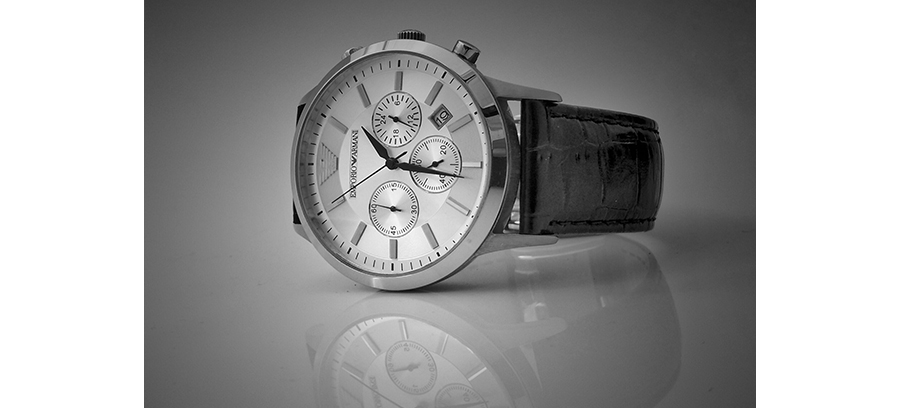 If you are wondering what a man likes, there are three things that you can never go wrong with: food, the newest smartphone on the market, and watches. However much times change, whatever be the mind-blowing technological innovation of the decade, one thing that will never go out of style in men's fashion is the classic wrist watch. It's often said that when a boy enters manhood, he must be presented with a good, sturdy wrist watch.
What you choose—analog, digital, the kind of strap, the complexity of the dial—it all represents something. It is a personal statement. We bring to you a list of the best analog watches for men that will help you upgrade your style quotient. 
MVMT
MVMT watches, based in LA, is known to make the most stylish analog watches. They are also renowned for the simplicity of the watches – big dial, comfortable and yet fashionable strap, and lack of complexity. They are easy to wear and extremely convenient. The classic white or classic black models are the most popular so far owing to their chic and clean look and finish. They are also economic and relatively easy on the pocket. Below is one of their well-liked black analog watch designs. 
Buy this sleek minimalist MVMT analog watch on Amazon for the perfect timeless accessory.
Skagen 
This high fashion brand has remained atop the most fashionable watch list for a significant period. The dials are mostly made of stainless steel, making the watch pretty unique in that aspect. They use simple designs and have a classic and yet chic finish. Skagen watches can be a little heavy on the poet, but watches are one of the things that you can buy on EMI. This is an easy way to pay for one of the most sophisticated watches on the market. 
This classy Skagen Hagen Blue Dial Analog Watch on Amazon is available at Rs. 11,995
Seiko Analog Sports Watch
One of the best analog sports watches in the market today. They are lightweight, highly resistant to air, water, and usage damage. Seiko's are definitely stylish analog watches and are good value for money considering their long life and durability. The watches are generally automatic self-wind, and are available in a variety of colours and designs. Highly suitable for a young crowd, it has won hearts in the market from the moment it entered. 
Buy this Seiko Analog Black Dial Men's Watch on Amazon for Rs. 18, 800. 
G-Shock
If you are interested in watches, you have certainly heard of G-Shock. Their military series, by far one of their most admired, is customised for the young traveler. It is practically an analog digital watch, with a great stopwatch, with the ability to measure up to 1/1000tth of a second, a smart calendar that has been pre-programmed, LED display light, and a remarkable range of up to 29 different time zones. The watch can also automatically tune in and change to daylight savings. It may not be a part of the ideal "best analog watched under 2000" list but manages to give you good value for money. 
This Casio G-Shock watch is available on Ethos and is the perfect sporty accessory for any man. 
Swatch
If you are a man looking to upgrade your style quotient, Swatch cannot but be on your search list. Switzerland is known for its cheese and its watches, and Swatch tells you why. The chronograph of Swatch watches usually has multiple sub-dials and a fairly large diameter, making them easy to use while also sometimes significantly complex in design. It is a huge hit amongst youngsters who also work, owing to their trendy look that is coupled with a neat finish. The prices of Swatch watches range from a couple grand, making them number one on the best analog watches under 2000 list, to a relatively larger number. It has something for everyone!
This Swatch Irony Analog Watch on Ethos is sure eyeballs and add a sophisticated touch to your look. 
Timex Classic
The original gold classic watch will never get too old for the market. If you love old-timey looks and the classic approach, this is your one time stop. With a simple leather strap (go with brown), an analog face and a classic, rustic finish, Timex's classic watch is every man's ideal. If your man has no specific choice and is just looking for a good ol' fashioned watch, this is your safest bet. 
This classic Timex Brown Strap Analog Watch on Amazon is priced at Rs. 2,236 and will never go out of style!
Once you own a watch, your wrist just always feels empty without it. It is a sturdy, loyal companion and will always be by your side, 'time' and again. A watch is often a man's best friend and manages to accessorise almost every look to the T. It's time to take that leap of faith and invest in a good model—don't hold back, you deserve it! With ZestMoney, you can now pay for your next watch on Amazon, Helios, Titan, or Ethos through no-cost EMI! Sign up now to unlock your ZestMoney credit and add a classic new watch to your look. 
You may also be interested in :