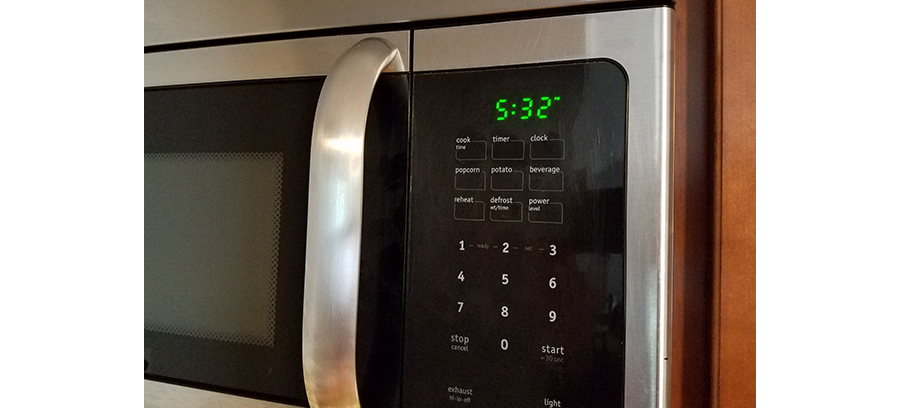 We are all grateful to be born in an era where technology has made our day-to-day activities far more enjoyable and easy. It would be extremely time-consuming if we had to rely on olden techniques of making fire just to heat our morning cup of coffee. One such technological marvel is the microwave oven. A microwave oven, simply known as the microwave, is a device that uses electromagnetic radiation to cook or heat food. In today's fast-moving world where everyone is either rushing to work, school, or even running a house, a microwave oven has become an absolute necessity in every household. 
If you do not own a microwave because you're under the impression that it is too expensive, then here is a list of some of the best microwave ovens under 10,000 INR with some of the top features that are guaranteed to make your life a lot easier. Thinking about purchasing a quality microwave oven within your budget in 2021? Why not consider some of these? 
Top microwave ovens under 10,000 INR:
1. Panasonic 23L Convection Microwave Oven 
This microwave oven has a capacity of 23 litres, which is suitable for a family of four. It's large enough to accommodate numerous bowls comfortably, yet it's design is compact so it doesn't take up space. This microwave has an 800W high-power output and 61 built-in auto cook menus, as well as a glass turntable, to ensure even cooking and tasty results.This microwave comes with a touch keypad and LED display. 
Price: Rs. 10,490* on Amazon
ZestMoney EMI: Rs. 1,165* over 9 months 
2. IFB 20 L Convection Microwave Oven 
The IFB 20SC2 is a popular microwave brand that is bought by many families thanks to its superior design quality. The stainless steel outlook makes cleaning easy and it will also look very sophisticated in your modular kitchen. With a 20L capacity, touch keypad, and multi-purpose cooking options like baking, grilling, cooking, defrosting, and heating, this top microwave oven is a perfect fit for your unique family needs. It also offers child lock and 24 auto cook menu options.
Price: Rs.9,699 * on Amazon 
ZestMoney EMI: Rs. 1,074* over 9 months
3. Samsung 23 liters Solo Microwave Oven 
Samsung is one of the top microwave brands in India. This Samsung microwave oven is one of the most commonly sold microwaves thanks to its brand name as well as its amazing features. Cooking, baking, and eating healthy has never cost so little. It offers a 23L capacity and is perfect for Indian families. The body consists of a scratch-free ceramic cavity with a glass tray and a sturdy black exterior look. It offers quick defrost, auto programs, eco mode, auto cook, sound On/Off, child safety lock, and many more. Additionally, the cavity can be cleaned with the deodorization mode, which makes sure your appliance is odor-free, irrespective of what you cook in it.
Price: Rs.9,690* on Croma
ZestMoney EMI: Rs. 1,075* over 9 months
4. LG MH2044DB 20 L Grill & Solo Microwave Oven
For an LG microwave oven under 10,000, The LG MH2044DB 20 L is one of your best bets. It offers a quartz heater that enables faster heating when compared to a sheath heater. Its i-wave technology also ensures healthier cooking by evenly spreading the radiation around the food. The cavity is anti-bacterial which eliminates odor and makes cleaning easy. The appliance also offers an energy-efficient feature that allows you to save energy through automatic display off in a standby mode or after 5 minutes with the door open or closing.
Price: Rs 8,799* on Amazon 
ZestMoney EMI: 977* over 9 months
Get credit limit in 2 Minutes & Shop on EMI
5. Croma CRAM0193 20 L Convection Microwave Oven
Croma microwave oven price is affordable as it is becoming one of the leading brands in electronic devices. The Croma CRAM0193 is a 20-liter capacity microwave oven that is perfect for small families or bachelors. It also offers grilling and defrosting options, with tact buttons that are touch-sensitive. The microwave also offers a multi-cook pan that can be used inside the microwave. Additional features include child lock, stainless steel cavity, and 10 power levels.
Price: Rs. 9,290 on Flipkart
ZestMoney EMI: Rs. 1,032* over 9 months
To make your purchase even easier, you can buy the best microwave ovens under 10,000 on EMI using ZestMoney. ZestMoney is a no-cost EMI platform that can be availed across all major websites like Amazon and Flipkart and physical electronic stores like Croma, present near you.
 ZestMoney helps you to buy home theaters, smartphones, and other home products without a credit card or debit card. Here's what you need to do in order to make your payments through ZestMoney:
Sign up on Zest Money by uploading your profile to find out your credit limit.
Activate your credit limit by adding your KYC details and setting up automatic repayments to use your credit limit across 1000+ merchandise. 
To pay using ZestMoney EMI, visit our merchant partner and make payments with your available ZestMoney credit limit.
After that, you can choose your no-cost EMI repayment option across our retail partners and payback with ease. You can also opt for a debit card or a bank transfer to repay your dues. 
So what are you waiting for? Get home one of these best microwave ovens under 10,000 so you can sit back and enjoy while it does all the cooking for you and your family!
*Prices are subjected to change. 
**0% interest/no-cost EMI applicable only on the Pay-in-3 option/select offerings