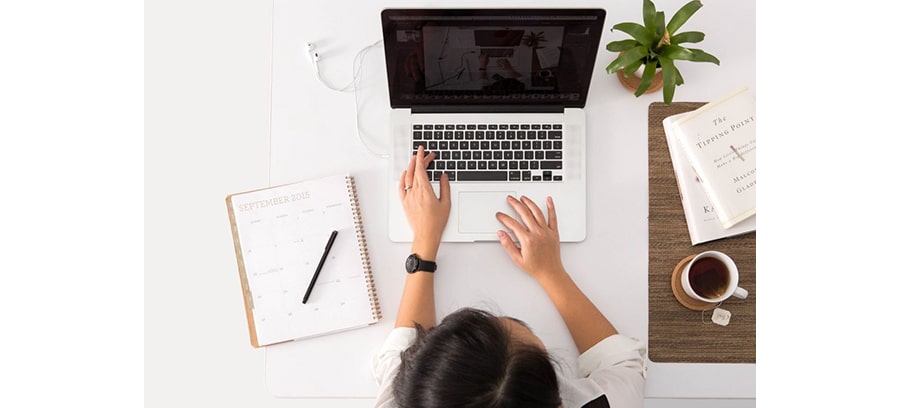 Before you open a bank account or apply for a loan, the first step is usually to submit your KYC documents. KYC stands for 'Know Your Customer' and is a procedure that is applicable to both individuals and businesses. RBI (Reserve Bank of India) rules require all companies giving financial/investment-related products and services, along with digital payment firms, to have their customers go through the whole KYC process steps before they are offered any products or services. In some cases, the KYC process also requires you to submit your credit score. If you are new to the KYC process in banks and other financial platforms, here's a step-by-step guide on the KYC process flow.
List Of Documents Required For KYC Verification
The documents you need to submit during the KYC procedure can be grouped into two categories: documents for identity proof and documents for address proof. Uploading the correct documents can help you speed up your digitally approved KYC. 
There are six OVDs (Officially Valid Documents) that have been deemed acceptable by the Government of India, as part of their KYC documents list, to exhibit as proof of one's identity. These documents include – 
Passport
Driver's Licence
Voter ID
PAN (Permanent Account Number issued by the Indian Income Tax department to all Indian citizens) Card
Aadhaar Card, and 
NREGA (National Rural Employment Guarantee Act) Card. It is worth noting that NREGA was recently changed to MGNREGA (Mahatma Gandhi National Rural Employment Guarantee Act)
An important KYC process step is your address proof. If the address mentioned in any of the documents submitted as proof of identity happens includes your current address, then it's sufficient as your proof of address as well. However, if the address mentioned is an old one, then proof of address will have to be given separately. The Government of India deems any one of the following documents acceptable as proof of address – 
Telephone Bill 
Gas Bill 
Phone Bill
Ration Card
Electricity Bill 
The majority of financial firms and banks require individuals to self-attest these proofs before submitting them. IFor digitally approved KYC, you can submit scanned copies of the same. In some cases, you will be required to bring the original documents along with the copies. Some even require attestations (with date and seal), from Government authorities such as –
Notaries public, 
Gazetted Officers, 
Managers of Co-Operative & Scheduled Commercial Banks. 
Make sure you check if your bank or lender requires a notarized attestation.
The KYC process steps in banks and financial firms may have to be followed even once a person has become a full-fledged account holder. This is part of periodic KYC updation processes and due diligence measures that the RBI has set. KYC updation is carried out every time a customer wants to –
Open a new bank account 
Open a bank locker 
Start a fixed deposit (FD account) 
Invest in mutual funds/gold bonds 
Invest in other financial products as well as services.
Anyone who wishes to open a Demat account, an account for trading stocks, will have to complete KYC online registration in order to do so, as per guidelines issued by SEBI (Securities and Exchange Board of India).
The eKYC Process
The eKYC (Electronic Know Your Customer) process, also known as digitally approved KYC, is done electronically via authentication of one's Aadhaar card number. The Aadhaar program, India's largest national registry of citizens, serves as a biometric eID for all those who are registered. As of January 2020, over a billion Indians have enrolled themselves into the Aadhar program, meaning close to 99% of the country's population has a digital identity that can be used for KYC verification procedures at any point of time. 
Apart from fingerprints and other biometric data that can be used for verifying one's identity, every Aadhaar card also comes with its own unique OCR code. This makes it easy for KYC online registration to be carried out anywhere, anytime. 
Online & Offline KYC Verification
Online KYC verification can be done either using Aadhaar Biometrics or Aadhaar OTP. While the Aadhaar OTP process can be completed in a matter of minutes, the Aadhaar-based Biometric KYC process takes much longer, because it entails a meeting with a KRA (KYC Registration Agency) associate for biometric verification purposes. The KYC process flow for verification via Aadhaar OTP is quite simple:
1) Go to the KYC verification page on the website of the bank or financial platform whose services you are interested in. 
2) Submit your Aadhaar number and other details. 
3) You will be then prompted to enter the OTP sent to the mobile number registered on your Aadhaar card. 
4) Submit the form.
5) Verify the status of your KYC verification, this might take a few days.
6) Your KYC verification is completed!
Offline KYC process steps generally involve manually filling up a form with details that include your Aadhaar card number, name, address, proof of identity, proof of address, etc. In some instances, you might also have to visit a KRA to get your biometric data verified. 
By completing your KYC process, you will be able to open a bank account, get a loan or apply for an EMI plan! ZestMoney offers quick and easy KYC process steps so that you can get your credit limit almost instantly. Sign up now with ZestMoney to learn more about our no-cost EMI plans which can be used across platforms like Flipkart, Amazon, and Makemytrip. 
You may also be interested in :