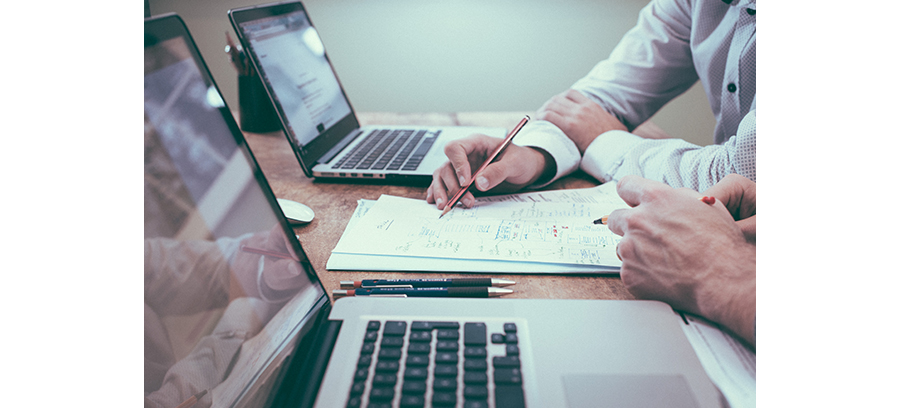 A good management course is sure to boost your career if you are in the management industry or plan to get into it. The right way to go about this is to ensure that the courses you apply for are suitable for your existing portfolio or the future portfolio that you are planning to build. With the right business management courses online, you can study as you work because of the flexible schedules and the easy access to a plethora of information regarding your topic that such courses provide. Here are some of the affordable online management courses for you to consider in your search.  
1. Business analyst
Past patterns have shown a rise in the need for business analysts and a prediction of the continuing increase in the demand for them. Because of this, business analytics is one of the best online courses for professional growth. Online courses for business analysts often include trending analytical tools, analytical techniques, statistics reading, data analysis, business planning, etc. Understanding Agile Scrum methodologies and working with SQL databases is a must for business analysts. With the right knowledge in processes, products, and services a business analyst can guide a company through integration and provide the right technology for the business.
Explore the top business analyst courses offered by Udacity to add an impressive new qualification to your resume. 
2. PMP (Project management professional)
With constantly changing trends and markets, the need for someone who can give tailor-made solutions and predict emerging practices is crucial. Hence, the need for a PMP has never been greater. The need for a PMP in small as well as large organizations is vastly different. With the right online management courses, one can learn exactly what is needed and how. Companies today realize that for pushing the right project and getting optimum performance out of employees a PMP needs to be on board. If you already have a PMP certificate, courses are offered to keep your certification active by constantly educating yourself on the ever-changing trends in the market and enhancing your knowledge on different domains. 
Sign up for this PMP certification course by Simplilearn to take your career to the next level.
3. Lean Six Sigma Green Belt Expert
This course has been one of the best online project management certificate programs for a reason. The objective of the course is to give students an overview of various organizational goals and to apply the famous DMAIC (Define, Measure, Analyze, Improve, Control) policy. The course also focuses on assessing current performance in an organization to identify the causes of an issue and generate solutions to take care of problematic situations. This course is required the most when an organization is looking for overall improvement in its performance and eliminating potential problems that might crop up. 
4. Agile Scrum Master (ASM®) Certification Training
This is also one of the most popular business management courses online. It is suitable for professionals in business management, software development, and IT service. While the cost of this certification can be slightly pricey, online courses are one of the things you can buy on EMI. Scrum methodology and agile project management are being incorporated into several areas of the business to combine agile approaches and various scrum practices. The course provides the competencies needed to facilitate, coach, and enable a cross-functional team to be an effective Scrum Master. The course includes key aspects of the Scrum Master, embracing 'Agile' thinking, carrying out complicated projects from beginning to end, planning estimation, monitoring, and project control. 
Register for the Agile Scrum Master online program by Simplilearn and start implementing Agile techniques in your own organization. 
5. Cyber Security Expert
This course includes basic, intermediate as well as advanced security programs based on current industry standards. The course focuses on providing the candidate with adequate skills to prevent operating systems, networks, and classified data from cyber-attacks. The course includes risk analysis, ethical security behavior, cloud computing architecture, and more. Cybersecurity professionals are in great demand for small and large businesses. Investing in the best online management courses for cybersecurity will give the candidate the right credentials and certificates that can be applied in almost all countries. 
Complete this Cybersecurity course offered by Simplilearn to learn the techniques required to protect your organization's data.
6. Digital Project Manager
Such business management courses online can often be paired with PMP or other business management courses for maximum knowledge. Digital project management includes planning, monitoring, and tracking of various technical projects to ensure that they are delivered on time. Decisions and practices are implemented to ensure that deliverables are scalable and can be achieved by employees. By using modern techniques and critical tools, a digital project manager should be able to interpret problems in transition and help employees ease into various situations in the shortest time frame. 
This Digital Project Management course by Simplilearn covers techniques like Agile, Six Sigma, and more. This is, in fact, one of the best Simplilearn digital courses offered. 
Apart from the mentioned business management courses online, there are several short term certificate courses in management that one can take up. Some of them include Product Management Certification Programs, Business Analytics Certification Program, Certified Financial Planner Certificate Course, Certificate Course in Finance Accounting and Taxation, and many more. Short term certificate courses in management and finance are an excellent way to enhance your professional resume and include in real-time cases as and when needed. ZestMoney offers the easiest way for you to fund your online courses and upgrade your career. Simply sign up to unlock your ZestMoney credit and use this credit to pay for online courses on multiple platforms like Udacity, Upgrad, Simplilearn, and more!
You may also be interested in :