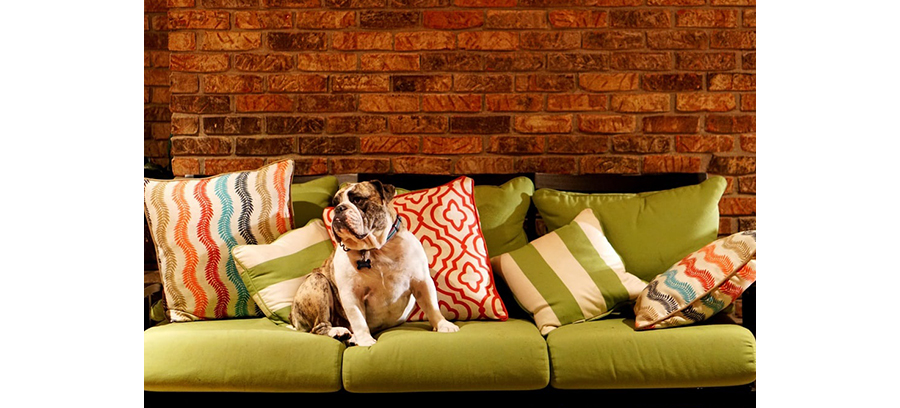 Your home is a reflection of your personality. This is a place you choose to relax, unwind and be your true self after a long hard day. You can say a lot about a person by the way they decorate and style their home. And while the bedroom, kitchen and bathroom are even more personal, the living room is what holds the whole house together. It's the first room your guests walk into and as soon as they do, they head for the sofa.
We cannot stress how important a good, comfortable sofa is to your living room. It's the yin to your yang. This sofa is going to witness a lot of things. Your favorite spot to read a book, your child's bouncy castle or your pet's scratch pad. It's all that and more. So let's give you some helpful tips and tricks on how to choose the best sofa for living room.
Do your homework
Before making up your mind on what kind of sofa you want to bring home, look up all the different kinds of living room sofa set designs. You'd be surprised at how many different options are out there. There is so much to choose from recliners, to L-shaped couches, to fancy armchairs. Make a rough idea on where you'd like to place your new furniture and study your space well so you can choose the best sofa for living room.
Check the overall size
There's obviously no point investing in a sofa that doesn't fit your home or isn't big enough for all the members of your family to comfortably sit on. It shouldn't be too small or too large as it could really set off the balance of your home. The best sofa for living room should be perfectly proportionate to the room. So head to a store with a measuring tape or check the measurements online because you don't want to be "Ross" pivoting a sofa into your home. 
Invest in a good frame
You wouldn't compromise on the foundation of a building. Everything that has a strong base lives a long life – houses, furniture, relationships. Apply the same theory here and invest in a strong frame because upholstery and cushions can be replaced with time. It would take a lot more money to repair the frame and to be honest; you might as well buy a new sofa instead of repairing a frame. So unless you want to read this article again in a couple of months, spend some extra rupees on a sturdy frame. Even if you are looking for family room ideas on a budget, the frame is not something you should skimp on. You can always pay for your sofa on EMI to make the purchase more affordable.
Cushion up
Choosing the cushions can be pretty confusing. Should you get a foam filling or a feather filling? Instead of an all down (too expensive if you're looking for family room ideas on a budget) or an all foam cushion (which can be really stiff and hard), we suggest getting a mix of both. You don't want something too soft or too hard as you could end up with a sore back. Foam core cushions with feather wraps form the best sofas for living rooms. With the right amount of foam and feather, you might never want to leave your couch! 
Feel that fabric
The fabric is the finishing touch of your sofa and you want it to be comfortable and soft on your skin because let's face it, you don't want weird patterns on your face and arms after your long nap. If you are wondering how to choose a sofa for your living room, this is one of the best tips we can give you! Go for weaves and linens for a snug feel if you don't have pets and kids. They fall elegantly on the sofa though they are more prone to wearing out by rough usage. With kids and pets, we suggest going in for velvets as they are tightly woven and get softer with time and use. Go for velvets with a polyester blend rather than a cotton blend so it's easy to spot clean and fabric isn't prone to getting crushed.
Color me happy
The color is where you let your imagination run wild. Most people try to match it with their walls and carpets and other wooden furniture and end up with a rather pale looking living room. Unless you have a whole theme going on in your living room, we suggest you splash a gorgeous color, totally off the color scheme of your living room, to add a glorious new shade to your space. 
Once you have finally found the perfect sofa for your living room, the next big hurdle is the price. A good-quality sofa can tend to be on the more expensive side. But we've got your covered! With ZestMoney credit, you can buy sofas on EMI from a number of brands including Home Centre, Amazon, Flipkart and Fabindia. Sign up now and give your living room the makeover it deserves!
You may also be interested in :