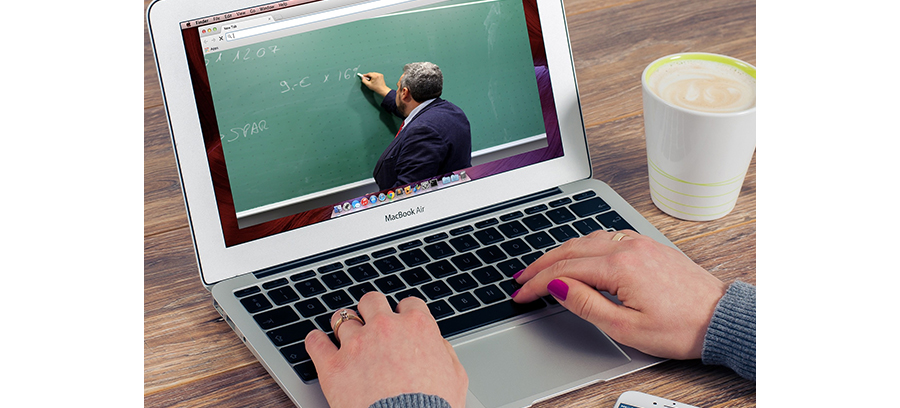 Professional knowledge and etiquette is not just an advantage these days, it's a necessity. In today's competitive world where everyone is soaring heights with their remarkable communication skills, their competence to ace an interview, or their extraordinary knowledge in programming languages like Java, C++, and Python, you can very easily feel like your corporate dream has become a little more challenging to attain. But with the help of a number of professional development courses online, you can now learn to accelerate your career and grow in your field of interest, within the comfort of your own schedule.
The following are some of the best online courses to take up that will help you boost your confidence, sharpen your focus, and make yourself more marketable.
1. Building a Start-Up:
If you have just launched or are planning to launch a startup, there are a lot of critical skills that can be the difference between success and failure. To successfully build a startup, you need to make sure your ideas and services are in line with the unmet needs of the consumer at a reasonable price in the market. Many startups fail by imposing new ideas in the market and not validating the requirements of their customers. You also need to have a good understanding of accounts and other aspects of business. Before you take the leap, enroll in a "How to Build a Startup" course available on Udacity and enhance your skillset through independent learning.
2. Big data and Analytics
Big data is used to improvise useful information of data that is otherwise too large or too varied to analyze by traditional data processing application software. It helps discover crucial hidden information helpful for organizations to make informed decisions with regard to their business. With data being the most valuable asset a company can have today, this skill is becoming all the more important. With a certification in big data and analytics, you can be eligible for some of the top positions in the industry.
BITS Pilani and Upgrade, offers a Certificate program in big data and Analytics with a whopping 4.5 rating, making it India's best-selling program.
3. Digital Marketing and Communication
Whether you're a fresher, an entrepreneur or a manager, the way you communicate with your peers or customers and market your services on social media or other advertising platforms, sets you apart in the business world. Digital marketing and communication skills are a no-brainer requirement to succeed in the world of marketing. Upgrad PG certification in Digital Marketing and Communication from MICA is one of the best courses to learn content marketing, branding and market analytics skills.
4. Career Accelerator Program
Leading companies like Cognizant, Infosys, Accenture etc, seek the programming skills of Java, JavaScript and C++. Many professional development online classes offer the best online course to help you understand full-stack development advance your career in this field. Greatlearning.in offers multiple all-round career accelerating programs that are sure to boost your knowledge and make you eligible for a salary hike.
5. Interview Preparation
We may have the skills, and we may have the knowledge, but none of those advantages matter if we cannot hold it together during an interview. If you lack that confidence or you just need to prepare yourself for the major tech giants, head over to codingninjas.com to enroll in a professional development online class that provides rigorous and informative training in interview preparation, along with problem solving, algorithms and analyzing solutions. 
6. Business Intelligence
For information and work experience with real world projects like Informatica, Power BI, Azure data factory, Tableau and MSBI, log onto Intellipaat.com for a Business Intelligence Architect Master's course. The course will offer you in-depth knowledge in data warehousing, performance tuning as well as building reporting solutions and you will master design and development in an enterprise-class data warehouse. This program is the best online course to take up as it is designed by industry experts and provides 9 courses with 32 industry-based projects. 
7. Project Management
If digital project management is your goal, you need to be an expert in core management courses like PMP, Six Sigma, Agile, and DevOps. Become an expert in IT service agility using modern DevOps such as Git, Jenkins, Docker, Puppet, and Nagios. Plan, allocate, analyze and develop a flexible framework by deploying five process groups and ten knowledge areas of project management, all available as a professional development online course as Digital Project manager at Simplilearn.com.Enroll in one or more of these professional development online classes, and you can expect to see fast professional growth. Inspired to expedite your career but running short on finances? With ZestMoney, you can get access to no-cost EMI which can be used on a variety of platforms as well as to pay for professional courses as mentioned above. Sign up now and get your credit limit to get closer to your dreams!
You may also be interested in :