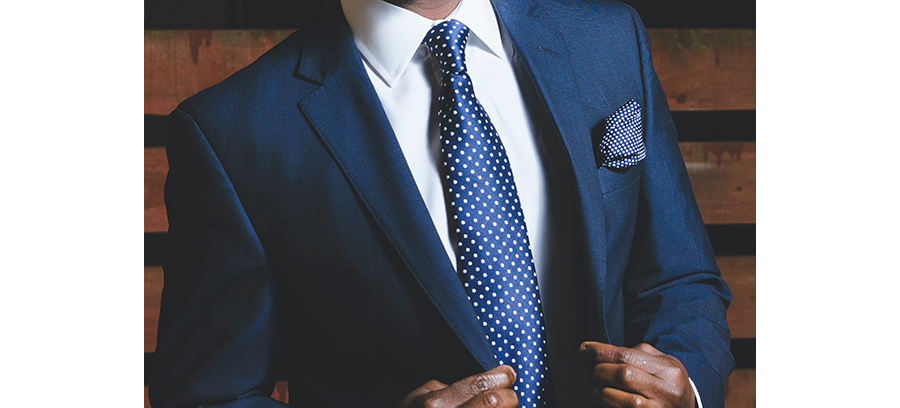 A polite, intelligent and a well-dressed man is every woman's weakness. Gone are the days when fashion and style were confined to women. As time goes by, we see a large number of men focusing on their health, appearance, and the way they present themselves. 
While you can't go wrong with the classic blazer and a tie, we'd like to introduce you to your wardrobe's new best friend – a men's casual suit vest. A complete game-changer, men's vest styles are a great way to jazz up your boring suits without having to make a lot of changes to your current wardrobe. If the price tag is the only thing stopping you from exploring men's vests, then don't worry about it because clothes are one of the lesser-known things you can buy on EMI. Here are some of the best men's vest styles that you can add to your closet this New Year 2021. 
1. Casual suit vest 
Vests and waistcoats are more or less the same things. What the Americans call the vest, the British call a waistcoat. A men's casual suit vest is an informal men's vest style that has never truly gone out of style. Most men shy away from sporting a vest because they don't want to seem overdressed but the truth is that a men's casual suit vest is a versatile piece of clothing that can be worn for both formal and informal gatherings. It can be sported with a casual shirt or a chambray shirt for a laid back, yet appealing look, or with a dress shirt or an oxford shirt for a crisp office style. 
Another way to style a waistcoat is by pairing a waistcoat with a half sleeve shirt. Waistcoats or vests are typically considered formal, but when it comes to fashion, there really is no right or wrong. Team up a tweed waistcoat with a half-sleeve shirt and jeans and head for a great evening chill session with the boys.
This Casual Suit Vest for Men available on Myntra can immediately dress up any outfit. 
2. The sweater vest
The sweater vest adds a splash of sophistication with the great advantage of comfort as well. Made from knitwear or cashmere, a V-neck sweater vest is a great men's vest style that is a must-have if you feel chilly in your regular men's casual suit vests. This type of vest can be worn over any shirt or T-shirt. The V-neck of a sleeveless vest for men accentuates the collar of the shirt making a simple shirt and tie look extremely fashionable. Team it up with casual pants and derby shoes and you will be a breath of fresh air or add a leather jacket over this and sway everyone with a geeky biker look! 
This sweater vest for Men by Marks & Spencer's available on Amazon will go perfectly with any outfit. 
3. Double-breasted men's waistcoat
A double-breasted waistcoat is a very formal and stylish addition to make your simple suit dashing. This type of men's vest style is perfect for big, fancy occasions when you have to dress your most fashionable. The key to wearing a double-breasted waistcoat is to keep the rest of your suit restrained. A double-breasted waistcoat should only be worn with a single-breasted suit as too many buttons can ruin your look. So if you're getting married anytime soon, or you're the best man or one of the groomsmen, you should definitely get yourself a double-breasted waistcoat and dress up to the occasion. Team this up with one of the popular Pathani kurta styles and you're good to go!
This double-breasted men's vest available on Amazon will immediately take your formal look from basic to high-fashion.
4. Quilted/Fleece vests
A quilted sleeveless vest for men is an informal vest that can be worn for your everyday casual wear. While most people go for the puffy, bulky quilted vest, we suggest you invest in a thinner, lightweight sleeveless vest for men. That way, you can style it on its own or you could wear it under your favorite jacket – whatever the weather permits. A quilted vest can be paired with almost all the outfits for men. You can wear it over a Henley shirt or a flannel shirt or also over a cotton pullover for some extra warmth. You can team it up with pants or shorts or even with your casual chinos. Dressing comfortably has never been this stylish. 
Get ready for the great outdoors with this functional and stylish men's fleece vest available on Amazon. 
5. A Nehru vest
A Nehru vest is a traditional high-neck vest for men to sport the traditional kurta in a much fancier way. India is big on culture and traditions when it comes to their weddings and each function requires men to be dressed traditionally, yet classy. A simple kurta would seem incomplete to even an unschooled pupil of fashion. This is where a high neck vest for men comes out to play. A Nehru vest can be sported in any bright color to contrast your plain white or black kurta, or a subtle color that matches your kurta. Play it cool, dress traditionally, and make the bridesmaids swoon with this classic Nehru vest!
Look your ethnic best with this classic Nehru vest available on Fabindia. 
Vests are a great way to maximize your wardrobe and create so many new looks with your old clothes. It's time to stop being intimidated by high-fashion looks and take a leap to include waistcoats and vests to your wardrobe! In the words of Charles Dickens, "Any man may be in good spirits and good temper when he's well-dressed." Ready to splurge on your favorite men's vest? ZestMoney makes it easier than ever before to go shopping on a budget! With ZestMoney, you can sign up for a credit limit and use this on our various fashion partner websites like Amazon, Myntra, Lifestyle, and more. Pay us back through affordable no-cost EMI in the tenure of your choice!
You may also be interested in :