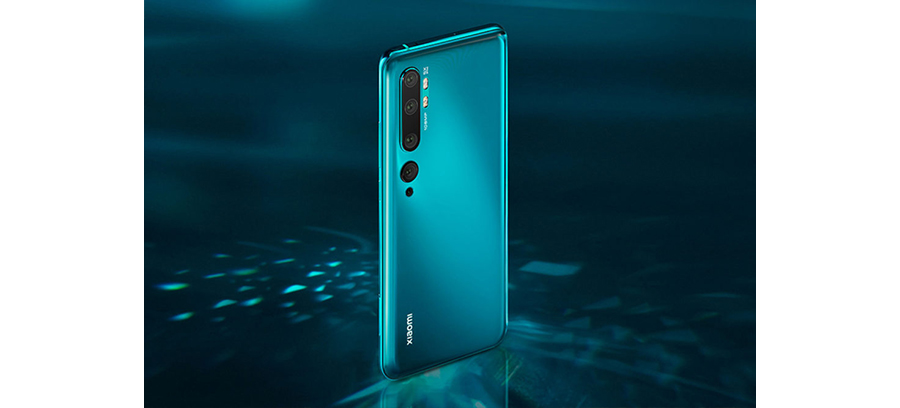 In today's world, our phones mean everything to us. They hold the key to our nearest and dearest, the best memories are captured on them, they have the passwords and pins to all our accounts, they know how long we sleep and what we have eaten. Our phones are literally a mini-us. Because of this, a good phone is not a desire anymore, but instead a necessity. If you feel it's time to upgrade your phone this year, you might be looking for the upcoming phones in 2020.
There is much expected of the new smartphones 2020 list: with better cameras, economical prices and many more features making for a promising look. The new phone list includes high-end as well as mid-range models, ensuring you will find one in your budget. If you're planning on changing phones and upgrading your life, the upcoming mobiles in 2020 will definitely convince you to. If you are in a fix about whether you can afford to upgrade your phone or not, don't worry ZestMoney has you covered with easy EMI options for smartphones. 
So, here is a complete list of the best upcoming phones 2020:
One Plus 8
As always, the OnePlus brand promises good value for money. The OnePlus 8 and OnePlus 8 Pro models are expected to be released in the first half of the year. This upcoming phone of 2020 runs on Android v10 (Q) OS. The Qualcomm Snapdragon 865 Chipset powers it, and if this hasn't convinced you yet, the 8 GB RAM and 128 GB internal storage definitely will. 
Xiaomi Mi Note 10
While the Redmi 8 Pro and Redmi K30 Pro are also expected this year, the most anticipated model is the Xiaomi Mi Note 10. The phone features a 108MP camera, and the single photo resolution can go up to 12032 x 9024 pixels. The sensor on the camera is one of the largest in the markets, making the Note 10 and the Note 10 Pro surpass numerous other models in terms of camera quality. This is definitely one of the best upcoming phones of 2020. 
Google Pixel 5
Pixel 5 is expected to be released sometime around October 2020. The unveiling of the phone usually happens sometime around Google's autumn event, which is what we expect this year as well. Pixels are known to have the best cameras in the market. However, Pixel 4 and 4 XL fell short by a few other features, which Google is assumed to have rectified in the Pixel 5. With fingerprint scanners, better batteries and ultra-wide lenses, this may just be the best new smartphone of 2020. 
iPhone 12
What is a year without an Apple release? Apple is expected to bring out 3 models of the iPhone 12 this year, so make sure to add these as options on your new phone list. iPhones are expected to have varying sizes of screens. The smallest model, likely the iPhone 12, will bear a 5.4-inch display. The next one, iPhone 12 pro will sport a 5.9-inch screen, and the largest, the iPhone 12 Pro Max, will have a 6.4-inch screen. While the sizes vary, they will have almost the same specifications and features. The phones are expected to launch in the second half of 2020. An iPhone can be a very expensive purchase, but with no-cost EMI on smartphones, it can be more affordable.
Samsung Galaxy Z Flip
One of the first flip phones in the modern smartphone market, Samsung Galaxy Z Flip, is to pack a 6.7-inch HDR10+ Infinity Flex screen. It will have a centrally-located hole-punch. This new smartphone 2020 operates on the Snapdragon 855+ SoC with 8GB of RAM and 256GB of internal storage. The main camera also has a 12 mega-pixel, 123-degree field view snapper. This upcoming phone of 2020 is expected to be released sometime in February or early March this year. 
Motorola RAZR
This phone entered the American markets in November 2019, and is expected to release in India soon as well. This, much like the new Galaxy, is a flip model. Even when the phone is shut, the 12 Mega Pixel front camera can take pictures. Like the usual Google phone, the RAZR pairs its camera with smart software, which allows it to take exceptionally good photos. This 6.2 inch screen phone has a 4GB RAM, which might be a concern for some. 
Nokia 9.1 PureView
The Nokia 9.1 PureView and the Nokia 9.2 models are expected in the market very soon. The 9.1 PureView has an Octa Core processor, and works on Snapdragon 855. The 5.99 inch screen phone is the first 5G phone from the company. It will also bear a USB type C port. It is expected to enter the markets around the end of February. 
The upcoming mobiles 2020 list is yet another reason to get excited about the year ahead! In this new decade, technology will advance like never before and the upcoming phones of 2020 are evidence of this. If you are planning on investing in one of these phones but feel that the price is out of your budget, ZestMoney is here to help! Pay for your new phone using no-cost EMI through your ZestMoney credit. Sign up now to get your credit limit and start shopping!
You may also be interested in :