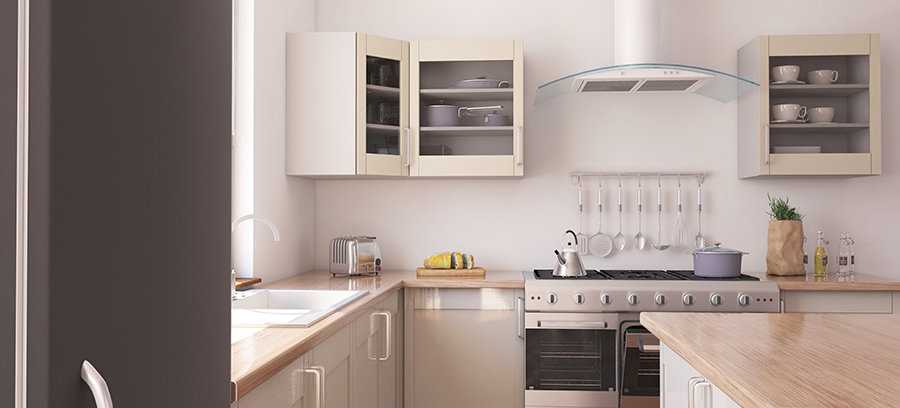 Cooking is an art and requires creativity to ensure your taste buds are always entertained. In order to churn out tasty dishes, it takes precision and control during preparation and the cooking process. Smart kitchen appliances combine traditional kitchen appliances with latest technology to make your cooking experience easier by guiding you through the process. And what's better? With these gadgets, you minimize the large chunk of time you usually spend watching over your dish as it cooks. 
These smart kitchen appliances below easily pair with your smartphone through applications that help you control and monitor switches, temperatures and cooking durations remotely. Thanks to wireless functionality and bluetooth you can now ensure that your meat is cooking perfectly by adjusting a few settings on your touchscreen phone while watching TV or lying on your bed. It doesn't matter if you're a beginner in the kitchen or a culinary expert who's looking to multitask, these smart kitchen appliances are sure to take your cooking experience from good to great this 2021. 
1. Wonderchef Nutripot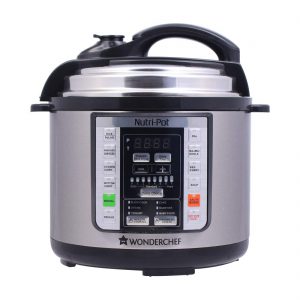 Nutripot from Wonderchef is a smart cooker that many have known to describe "your personal kitchen robot". Smart cookers are useful in simplifying the cooking process of intricate dishes like meat gravies and vegetable curries. This nutripot features 18 preset functions and several different modes that can help make the simplest to the most ingredient heavy dishes taste perfectly balanced. How does it work? Toss the ingredients in this smart cooker and control the settings, temperature and cooking process from the smartphone enabled app. The Wonderchef Nutripot is also compatible with Alexa who can even recite recipes for you on the go. Priced at Rs. 6490* grab this smart kitchen appliance only on Amazon. 
2. Smart Fingers Wet Grinder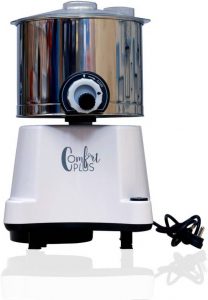 Ever longed for an easier or rather safer way to grind dosa or idli batter? The Smart Fingers Wet Grinder will revolutionize your batter preparing process this 2021. This wet grinder features multi-speed triple grinding stones that ensures even grinding of batter with a stone holder for easy cleaning. Other features include an intuitive lid that showers water evenly onto the batter without the need for opening it, a centre-locking spring free knob that ensures easy cleaning, and a tap that dispatches batter hands-free so you don't need to get your hands dirty. Last but not least, unlike many traditional wet grinders, this smart fingers wet grinder boasts an ABS body that is lightweight yet sturdy and also promotes the life of your appliance. Experience crispier dosas and softer idlis with this Smart Fingers Wet Grinder available for
Price: Rs. 6988* on Flipkart. 
ZestMoney EMI: Rs. 777* for 9 months
3. Samsung Family Hub Refrigerators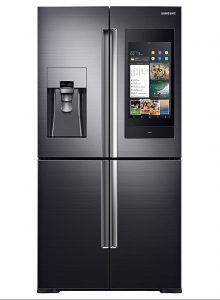 In addition to some of the best side by side refrigerators, Samsung's range of Family Hub Refrigerators is one smart refrigerator to marvel at. Featuring a large touchscreen panel on one refrigerator door, from meal planning to photo sharing, playing music and even booking an Uber, this refrigerator ensures you never miss a moment. In addition to its sleek design, it's available in 3 other models apart from the side-by-side depending on your storage and use, making it one of Samsung's best double door refrigerators in India. Its compatible app called Family Hub lets you Google recipes, order grocery lists, manage lists and schedules, preheat the oven, and so much more giving you a truly emotional, communal and cultural experience in the kitchen. Perfect for a family of 5 or more members. Priced between Rs. 1,50,000 – Rs. 3,00,000, depending on the model, buy this smart refrigerator on Amazon.
4. Anova Culinary Bluetooth Nano Sous Vide Precision Cooker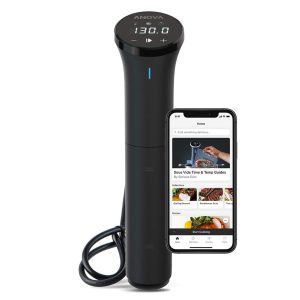 Do you remember a time when a certain cut of meat you ate was cooked to absolute perfection? Sometimes with denser meats like beef, pork, and mutton, it's often challenging to get the consistency right. Especially if you are a novice, you could end up over or undercooking it, causing it to be dense and chewy on the palette. This is where sous vide machine can help. The Anova Culinary Sous Vide Precision Cooker helps cook meat by water immersion until it reaches its desired consistency. Simply attach the sous vide machine to a pot and immerse the meat you wish you cook in a sealed ziplock. The sous vide technology ensures that the water temperature does not exceed what was initially set on the device. By maintaining a certain water temperature throughout, it ensures that the meat gets cooked evenly and also saves you the need to watch over your stove unlike the traditional way.
Price: Rs. 29,195* on Amazon.
ZestMoney EMI: Rs. 3,243* for 9 months
5. Mi Smart Water Purifier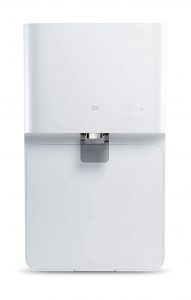 Last but not least on this list of smart kitchen appliances is this exceptional Smart Water Purifier from Xiaomi. Access to clean water should be essential in every home because of its many health and lifestyle benefits. Apart from its sleek design, the Mi Smart Water Purifier features a 5 stage purifying process and in-tank UV sterilization that ensures your drinking water is free from harmful substances that could deter your health. Just like most of the above appliances, this smart water purifier can also be paired with your smartphone. Its compatible app allows you to monitor your water quality, TDS levels, filter life and UV sterilization in real-time. It also alerts you when you're due for a filter replacement. How convenient is that! All of these features combined make this one of the best RO water purifiers in India. Purchase this intuitive water purifier for your home for only
Price: Rs. 11,999* on Amazon
ZestMoney EMI: Rs. 1,333* for 9 months
Now that we've explored some of the best smart kitchen appliances, it may be time to move them from your wishlist to your cart. ZestMoney lets you own your favourite household appliances without worrying about the hefty price tags. With no-cost EMI, you can instantly enjoy some of the best kitchen appliances while paying for them later. Just sign up on the ZestMoney website, activate your credit limit and shop across our merchant partners like Amazon, Flipkart, Croma, QuickrBazaar and more!

Shopping with ZestMoney is quick and easy. Why wait to enjoy the luxurious lifestyle you've always dreamed of when you can live it out now with ZestMoney!  
*Prices are subject to change