India's highest selling smartphones now on EMI
Enjoy the convenience of 0% interest EMI when you pay for your orders using ZestMoney EMI, no credit card or credit score is required.
Fastlane Credit Limit
Get credit limit 10x faster
No Income proof required
Credit limit up to INR 15000
Regular Credit Limit
Income proof required

Higher credit limit than Fastlane

Get credit limit based on your eligibility

 
Power Credit Limit
Applicable only for Apple (eg: iPhone)/ Samsung premium phones/ Consumer durable (eg. TV, washing machine, refrigerator) customers
Customers intending to buy products other than Consumer durables, choose Fastlane/Regular
Want to upgrade your smartphone?
ZestMoney is here to help!
0% interest EMI
Enjoy no cost, interest free EMI when you choose 3 months EMI plan
3-12 months EMI plan
Choose your convenient repayment term from our wide range of EMI plans
Seamless repayments
Once you setup NACH or SI, we'll automatically collect your EMIs
No pre-closure fee
You can close your EMI without having to pay any additional fees
How to pay with ZestMoney EMI directly on MI store?
Signup for ZestMoney credit limit

Signing up for a ZestMoney credit limit is very simple. Just verify your mobile number and you're good to go!

Activate your credit limit

Complete your profile, submit the required KYC documents and set up your repayment to activate your credit limit.

Select ZestMoney EMI during checkout

Once you have selected the product you wish to buy, proceed to checkout and select ZestMoney EMI as your payment method.

Choose preferred EMI plan

Once you select ZestMoney EMI as your payment method, you can choose the EMI plan as per your convenience.

Congrats, your EMI is approved

Your EMI plan will be approved and your order will be placed successfully.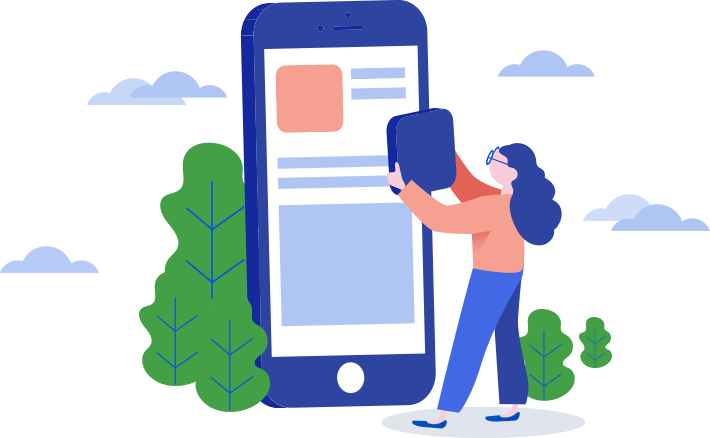 You're the centre of our universe!
"

I got quick, easy approval for a loan and had purchased a TV on Mi using this money. Thank you for your service.

"

Narsimha G

"Before ZestMoney, I had tried many times to get a credit card, but the bank always rejects my application, anyway I heard of ZestMoney from YouTube sources, I tried and I purchased my items with this loan. Thank you so much ZestMoney and all the staff who created this beautiful idea for everyone. "

Neeraj Arora

"

Incredible service and very intuitive app. Absolutely no bugs or hassles. If you have to choose from amongst all the other providers out there, ZestMoney should definitely be your first pick!

"

Daryl Vaz

"

I'm very happy for the quick response, This is the Best quick App for all kind of Shopping which you want. Simple process least documents and quick delivery. I recommend this to all my friends. I hope you also experience the same happiness. .Happy Shopping. Thanks a lot, ZestMoney.

"

Kishor h k

"This is my 3rd loan with ZestMoney. I am pleasantly surprised by the ease of the process. The fact that I have a source such as ZestMoney to be able to buy things that are sometimes essential, keep up the good work team. Great Job and thanks for the support."

Anony Mouse